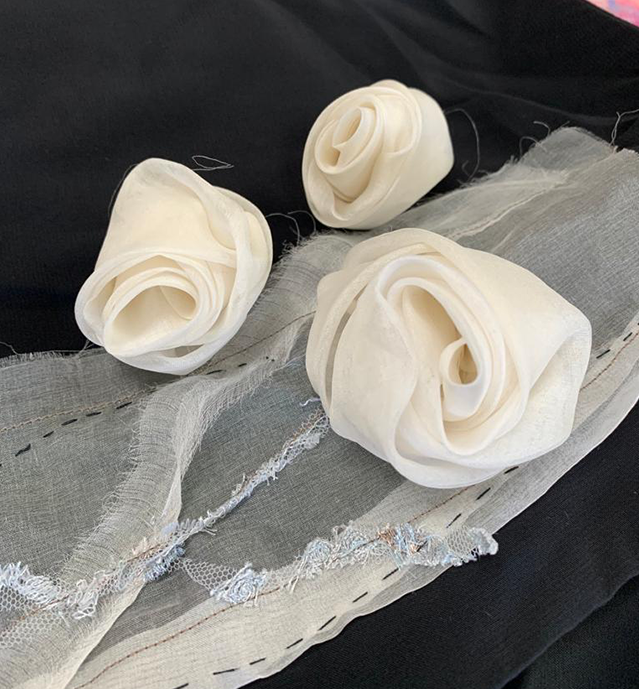 Fabrics
The fabrics used in each Collection are 100 percent sustainable and or recycled. Silk, linen, cotton, rayon, tencel, cupro, cashmere and leathers have been used.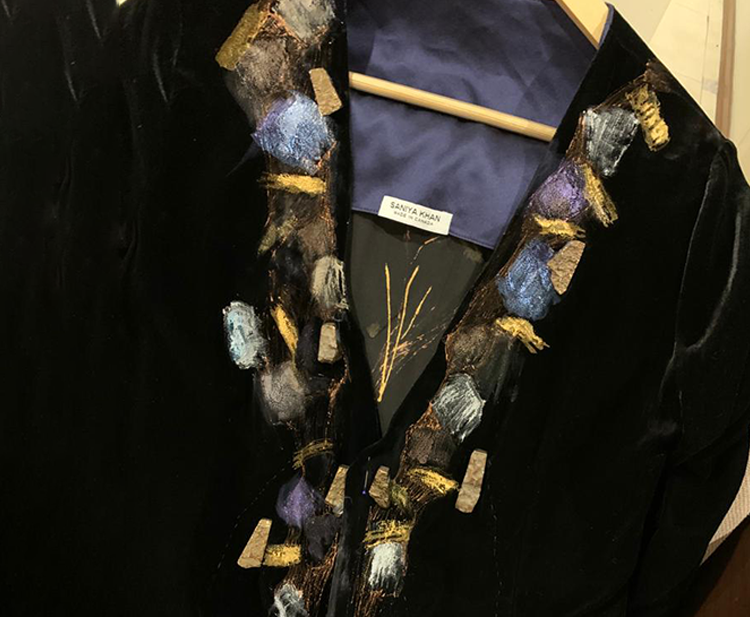 Partnerships
The garments are designed, cut and sewn in Canada. We work in partnership in Ontario Canada, with local patternmakers, sewing contractors, seamstresses, trim-makers, wholesalers all the year around to create and construct each garment locally in these bi-annual collections. The expertise of skilled worker from Canada and around the world is invited to render some work that is incorporated in our pieces in each collection.
This effort is made to sustain the skilled individual talent and to keep the value and respect of the hand-made element intact along with embracing the latest technology.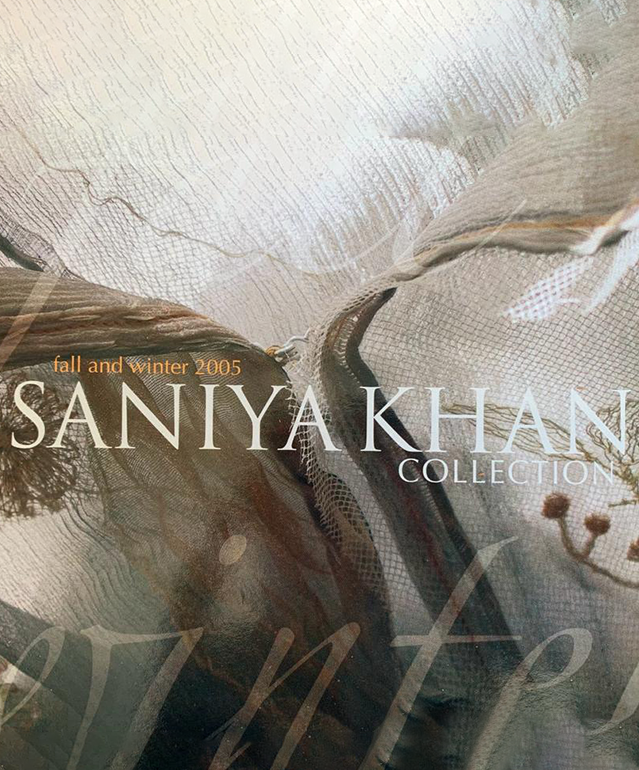 Gender Equality
Both women and men are equally employed and actively engaged in executing the work, fostering an inclusive and diverse workplace where talent and skills shine, free from gender biases