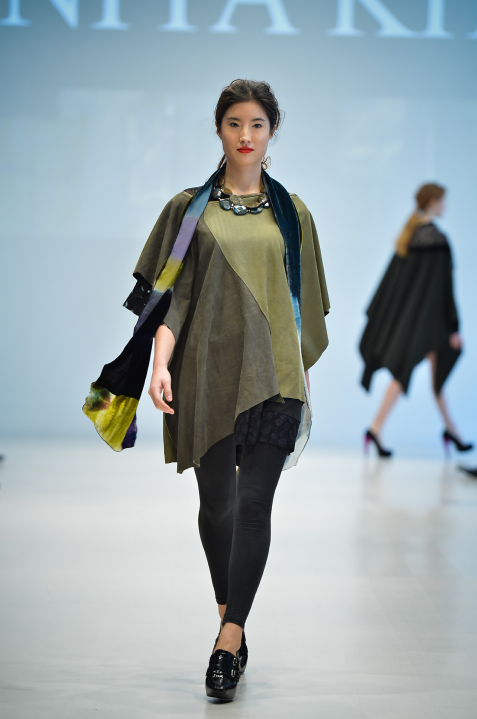 The Brand
Saniya Khan is a Canadian Label that creates and manufactures womenswear and accessories in Canada. Innovation and authentic creation which brings to the consumer something different than in the mass fashion industry. They lead in the trend formation for the seasons ahead. Her recent collections are made with all natural sustainable textiles.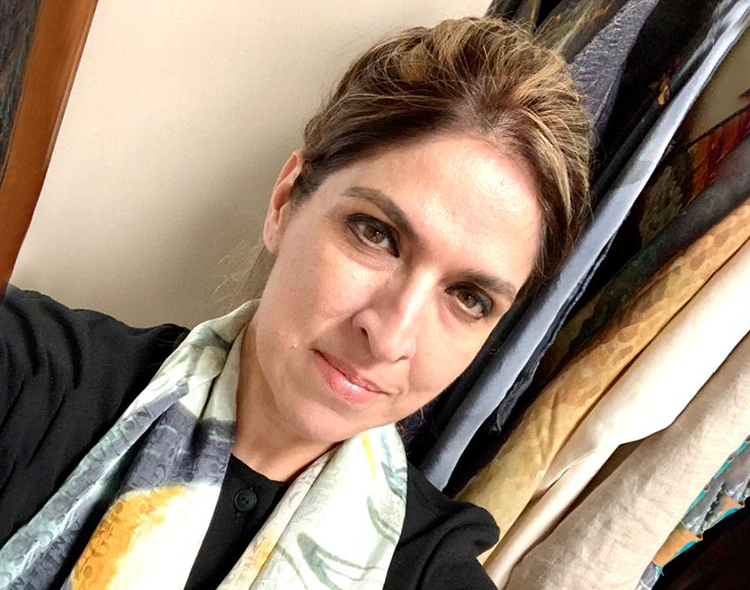 Our History
Saniya Khan is a Canadian Fashion Designer and a Canadian label with a degree in Textiles from the prestigious National College of Arts. She has designed extensively for the corporate Asian and European fashion industry. She also has significant experience in teaching surface design to Art and Design students in North America and Asia.
Saniya works with her pattern-makers, sewers and contractors from illustration and draped designs, to the completion of a successful product Many of the styles in each season's collection offers Saniya's studio created textiles. Saniya Khan goal has been and continues to involve artisans skills in one way or the other to enhance their skills and introduce to the world their incredible talent and expertise.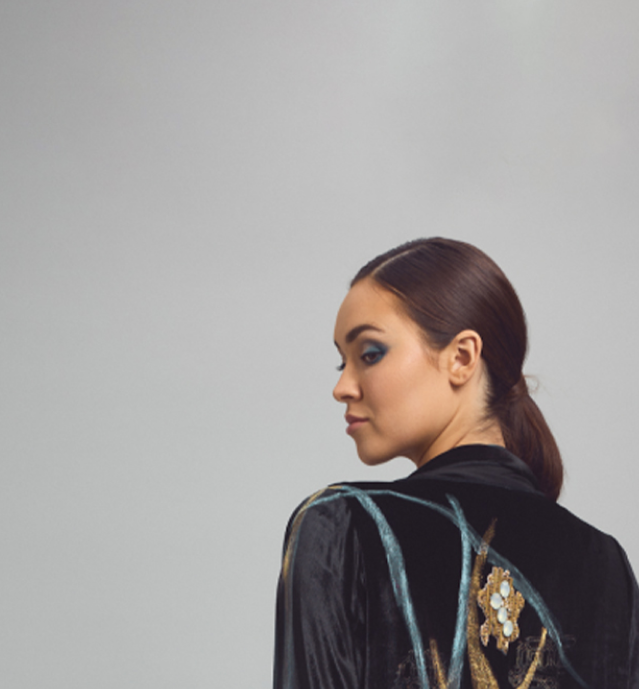 What We Do
She has been featured in the finest stores like Harari Beverly Hills USA, Harrods UK and Holt Renfrew's Canada. Her work has been collected by President Bill Clinton, Princess Noura of Saudi Arabia, Phyllis Glazer of Dallas Texas and her hand painted Silk was presented to Princess Diana on her visit to Pakistan.

The Collection has been presented at Coterie NY and Toronto Fashion week for great many years.